Sat, Dec 23rd - 12:45PM
Why is it better to avoid a Cosigner from Family?
Just as mixing business with pleasure is not wise, having a family member cosign your loan agreement can have immense ramifications, financially as well as personally. If you search the web for "cosigning with family member", you will realize that several people have borne the brunt of asking a family member for help. It can lead to unresolved money issues between families. So, what should you do when the lenders compel you to search for a cosigner?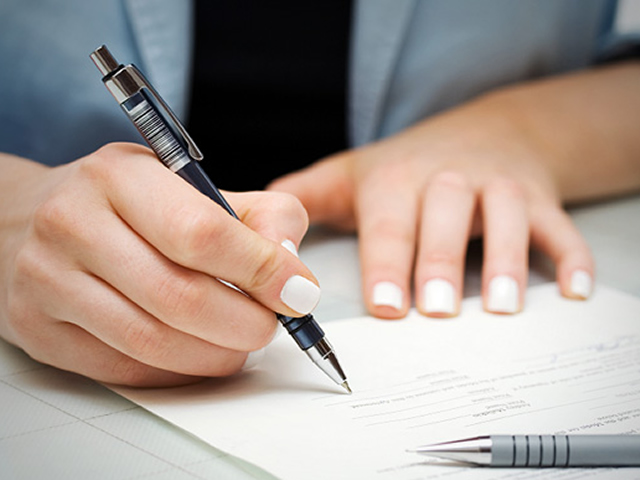 A Car Buyer's Guide: Tips on dealing with a Cosigner

Buying a car is no joke. You have to find a car that you love and then seek a lender that you like. Usually, lenders ask car buyers with zero credit scores, insufficient income, or new jobs to bring a cosigner. With a cosigner in picture, they are assured of timely payments. But, finding one is not easy. Learn how to deal with a cosigner and make a perfect purchase.

1. Explore options!

Family is not the only option for cosigning. You can consider your friends, spouse, colleague, etc. for the job. It is not compulsory for the cosigner to be related to you. It can be anyone who is ready to help you out.

Sometimes, it is better to take financial help from someone who will not judge you continuously or discuss your financial situation with everybody. You certainly do not want your aunt to tell everyone about your late payments during the Christmas dinner. So, find someone who wants to help you without passing any judgment.

2. What about the Future?

Your brother may agree to be your cosigner. But, you must explain him the consequences of becoming one. They will not be responsible for the loan, but it will also affect their prospects of getting a new loan. If your brother is considering opting for a student loan, helping you can make things difficult for him in the future.

When you are thinking about future, do not forget to ask the lender about the process of removing the cosigner from your loan agreement. A few lenders allow borrowers to change the contract rules once they have received a certain number of payments.

3. What's your Plan?

Anyone thinking of becoming your cosigner will be interested in knowing your loan repayment strategy. It is always a good idea to save for the rainy day. If you lose your job, or suffer from an illness, make sure that your payment schedule is not affected by it.

And, do not forget to prepare for the scenario of buying the car on your own. If you are buying a car for the first-time and you do not have any credit history, apply for small loans, pay them off and improve your chances of getting a car loan. Another way to get approval is by reducing the loan amount. Either bring a down payment or choose a less expensive used car for eliminating the loan burden.

What to do when there is no Cosigner?

No one wants to avoid making payments and damage their credit scores. But, a few unforeseeable events can make things difficult for you. In such a situation, you do not want your family members to suffer because of you. So, how can you buy a car without having the financial and emotional burden of damaging your loved one's credit score? Seek a no cosigner car loan.

No cosigner car loans help young car buyers in making a car purchase on their own. With the loan, you do not need someone with a stellar credit report to help you out. It is useful when you need a car and cannot wait to manage a down payment or improve your credit score. If you are starting your new job or moving to a different town and need a car immediately, avoid spending time in convincing your family members. Simply search a lender who helps people with special needs and make buying a car easy.

Find the perfect auto financing company for making a quick purchase. Submit your loan application and get approved for a no cosigner car loan. Choose a lender who not only makes cosigning optional but also offers special financing rates on bad credit auto loans.


Comment (0)